Which of our shoes suit your chosen location?
We have already presented the new G.Westerleigh collection in our latest articles. We combined the feminine elegance and modern silhouettes when designing our shoes. The G.Westerleigh shoes are well-known for the absolute comfort and beautiful designs.
Hidden soft cushion comfort sponge lining - embracing your heel
High quality genuine leather inner sole - soft and durable
Extra thick padding and supersoft underfoot comfort - walking on soft pillows
Soft cushion comfort sponge lining – pampering your feet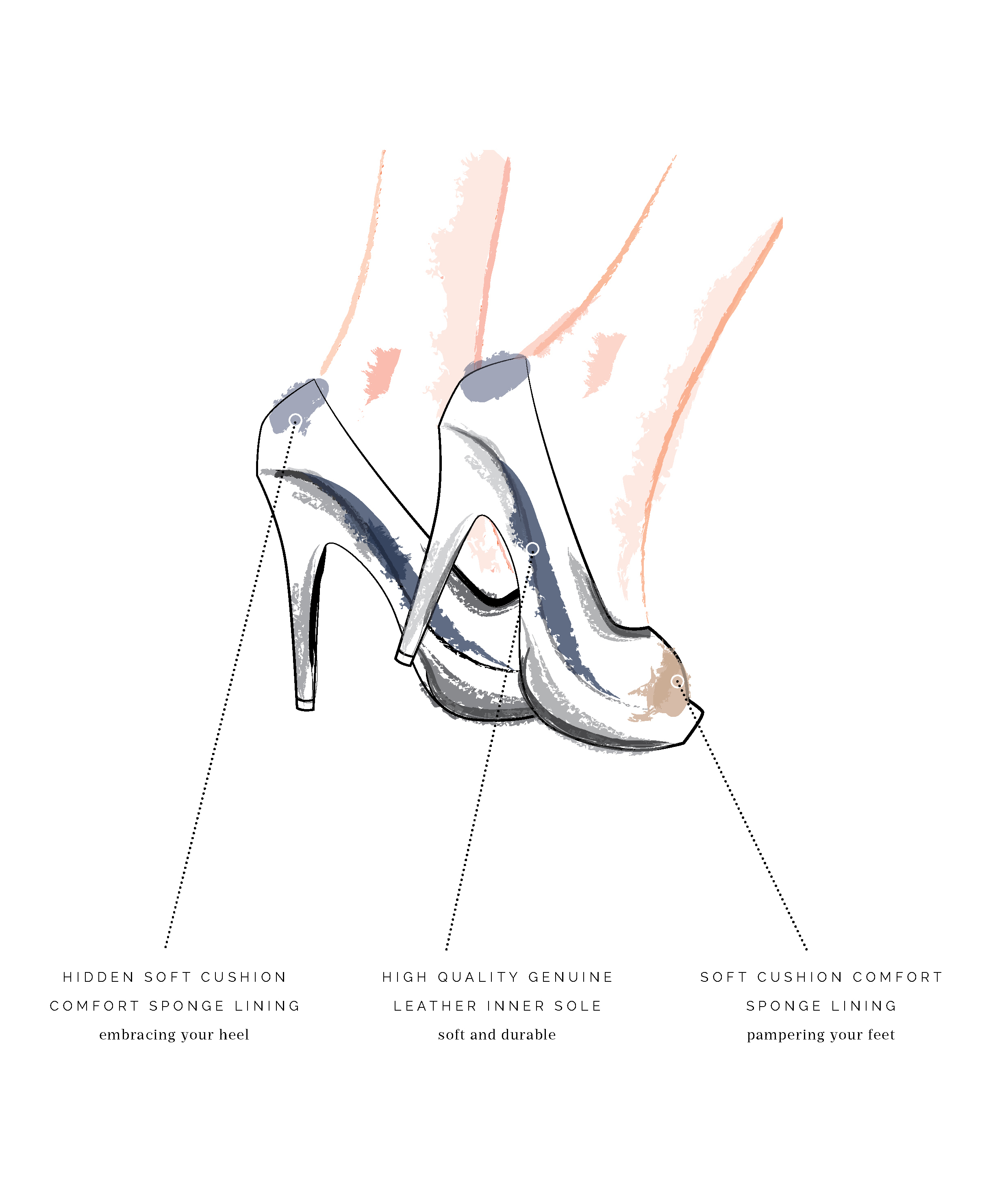 Garden weddings:
For garden and outdoor weddings, we recommend flat shoes to avoid getting stuck in the grass which could cause unpleasant minutes for the bride. Safety and comfort are your main priorities, and your big day will be perfect. We recommend our Lana, Lisa and Nora bridal flat shoes.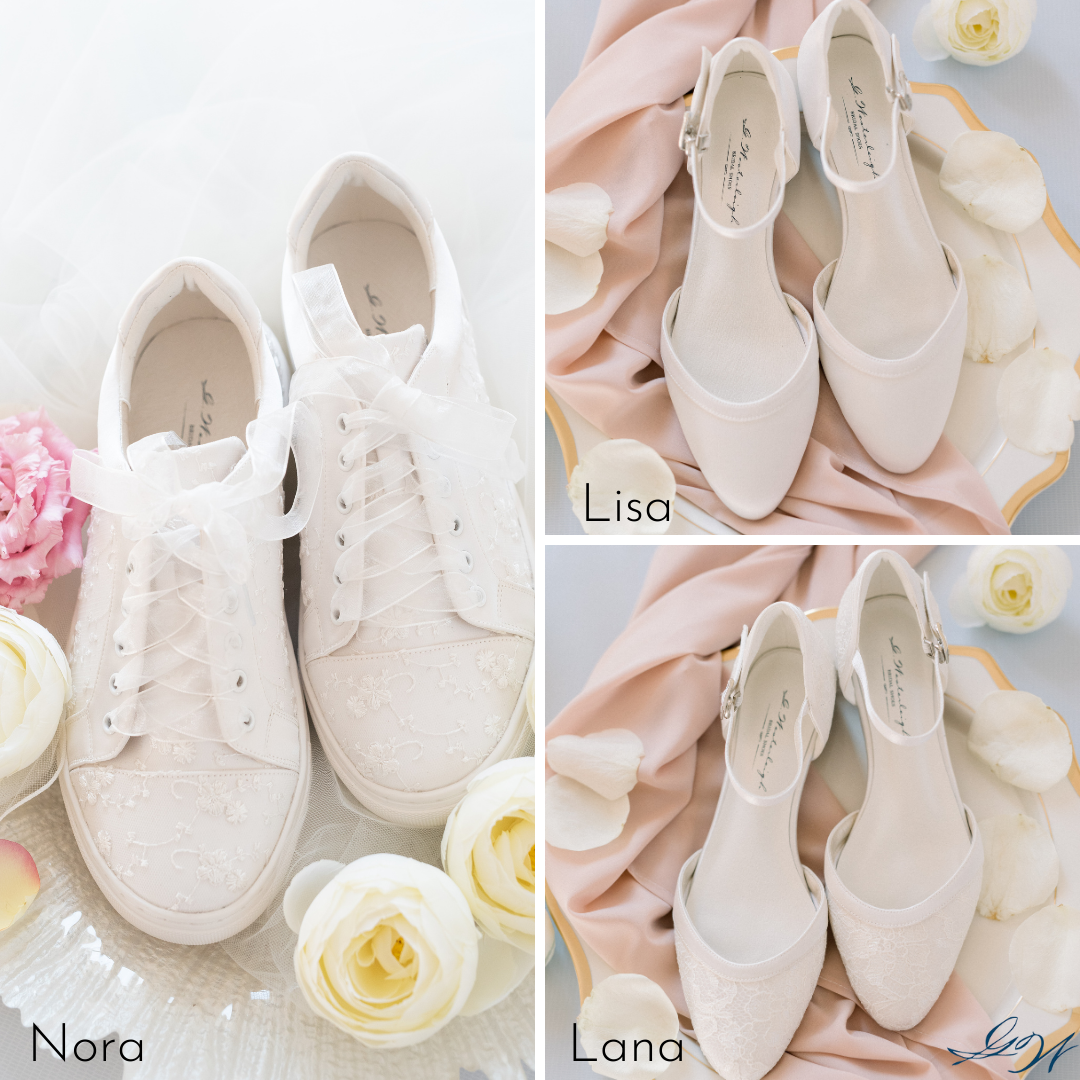 Traditional venue:
In case of a traditional wedding venue, it's up to you and your style to choose a shoe that is matching to your style. The final choice can depend on many things, from the length and style of the bridal gown to the jewelry that complement your dress. After years of experience one can say that very high heels are not so comfortable for most of the brides, however our new collection features some new block heel styles that are very popular in 2021. These heels are perfect and provide stability so you can dance in them all night long. We recommend our sophisticated and elegant Miriam, Gigi and leather Kiara bridal shoes.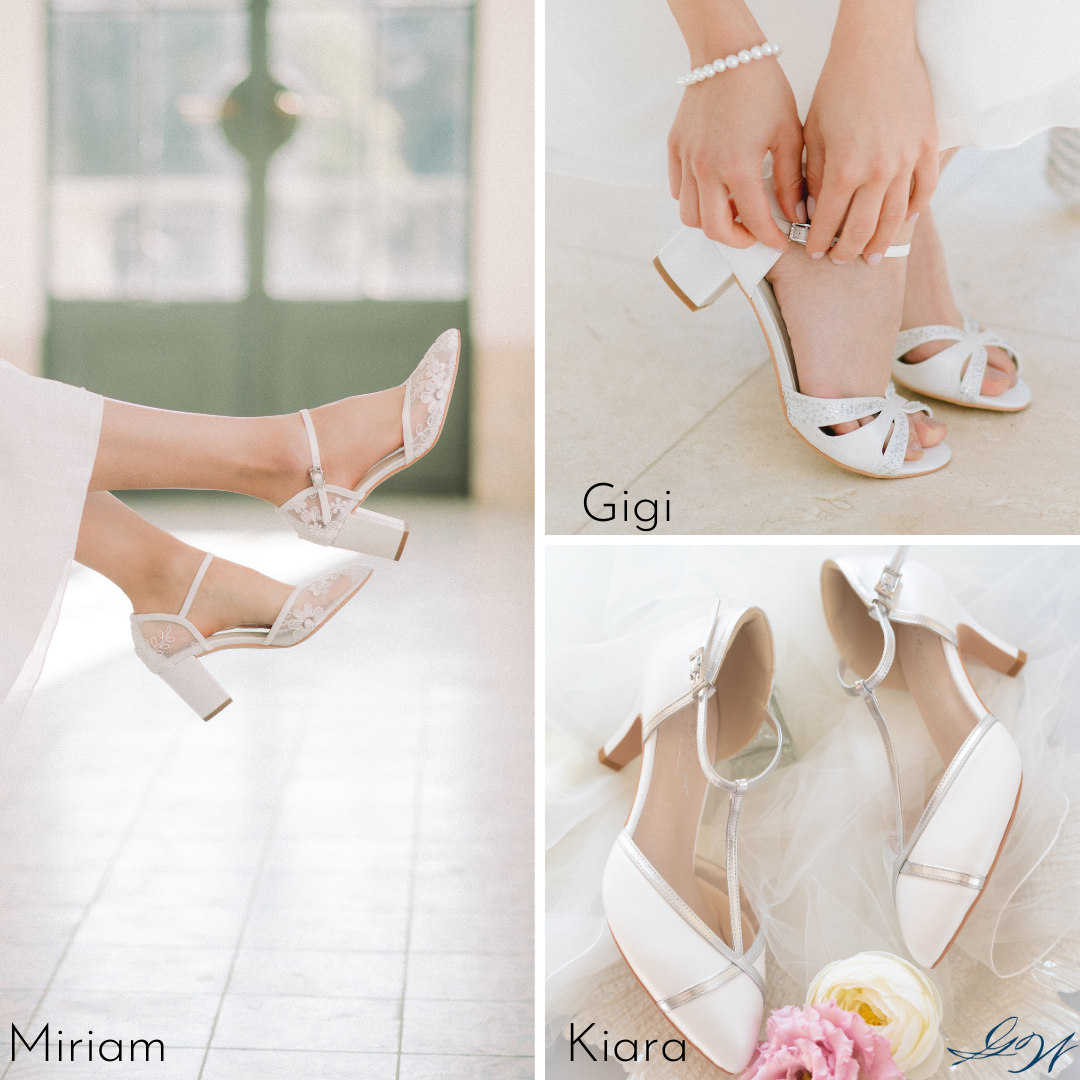 Church weddings:
In case you plan to have a traditional church wedding, we don't recommend the highest heels either, as in many occasions cobblestone roads lead to the church, where you can easily get stuck wearing a pair of shoes with thin heels. Our classic satin or latest leather shoes are the perfect choice for this venue. We recommend our sophisticated satin shoes like Becca, Berta or Sarah that can be the perfect choice for this type of wedding.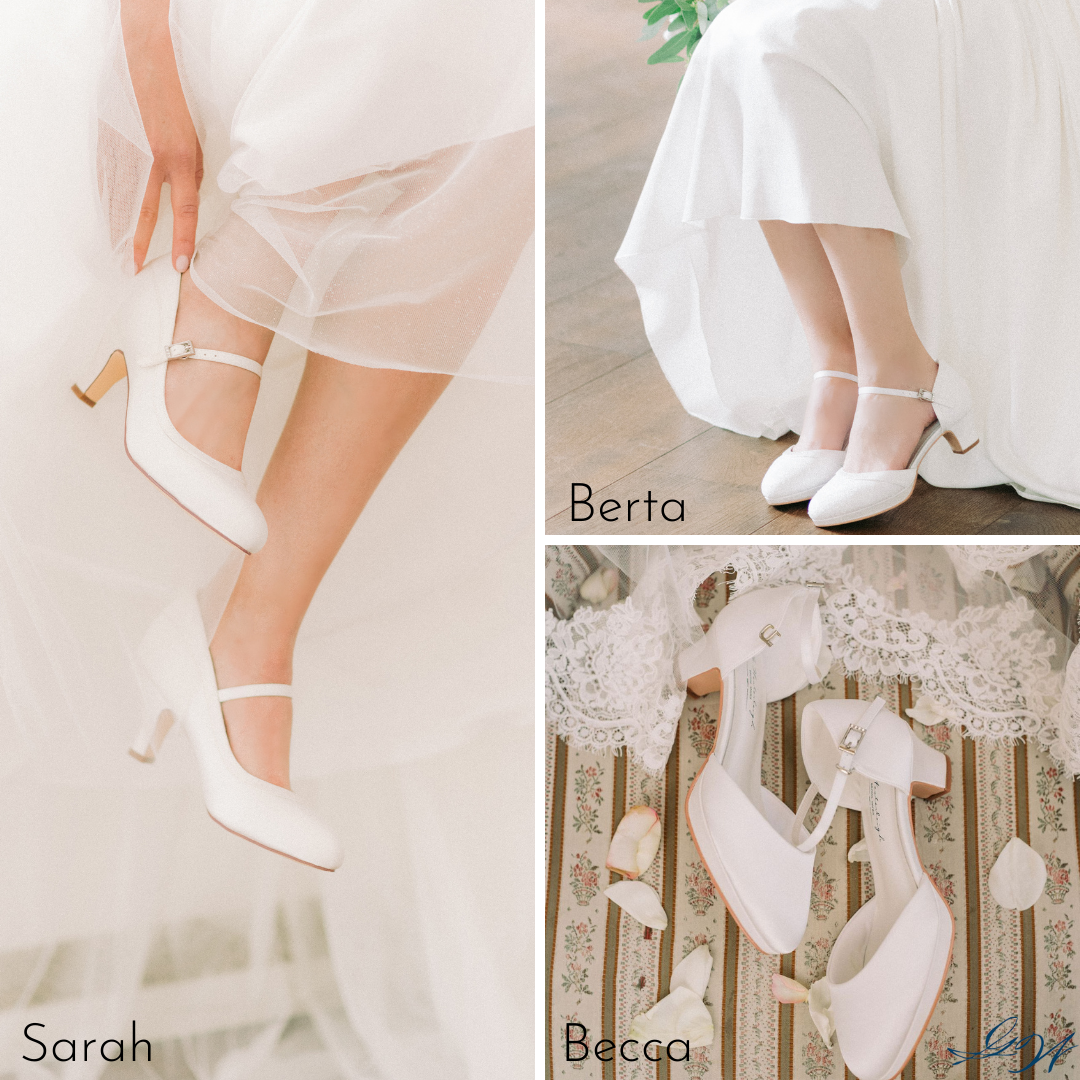 Check out our new collection here: 2021 collection
2021-01-20 16:01:24