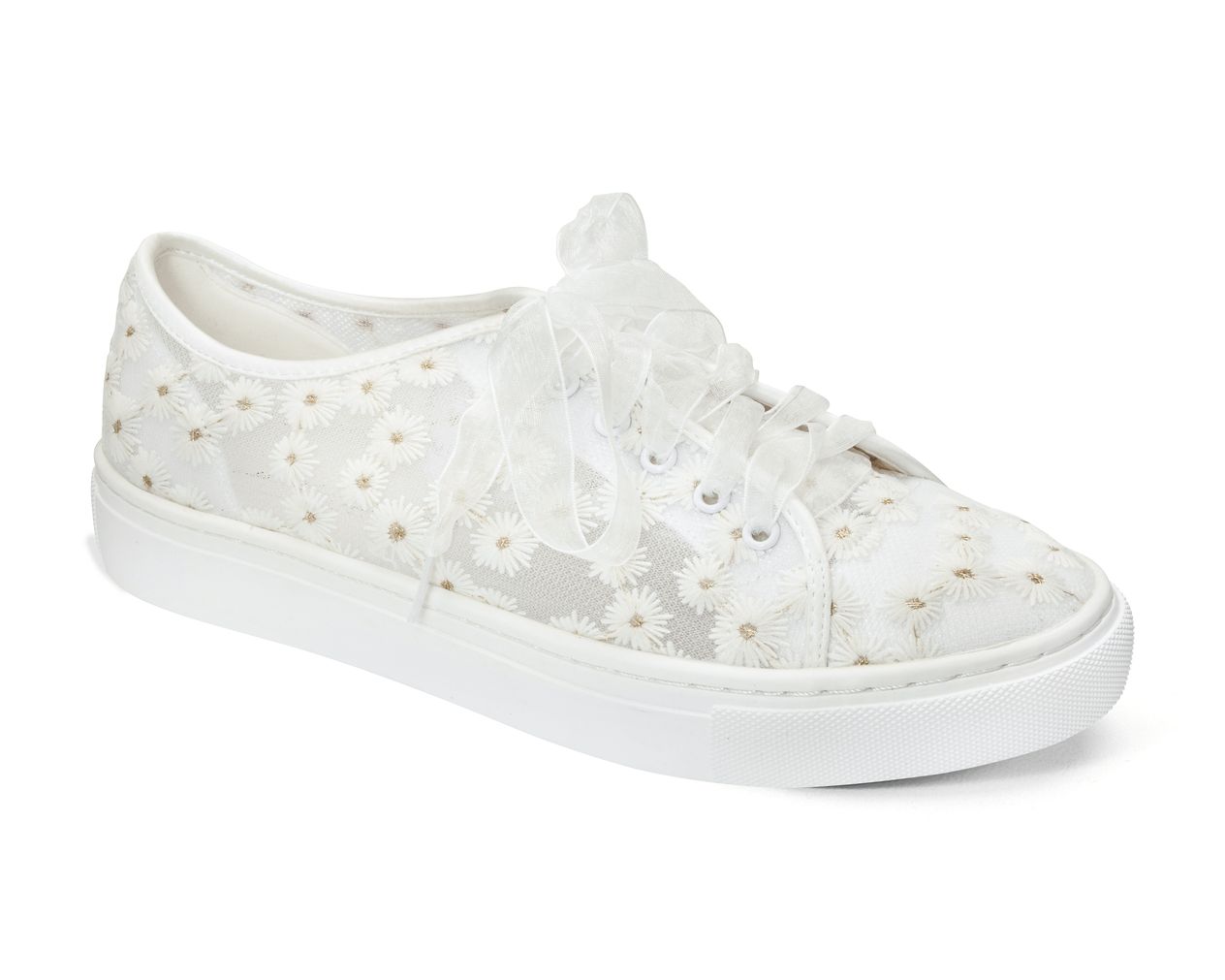 Margerita Bridal shoe
item number
Margerita
Stock
size
color
36
37
38
39
40
41
42
ivory
Margerita is an exclusive, handmade wedding sneakers. Its name was inspired by the small marguerite flowers that provide this shoe a modern and trendy look. Thanks to the translucent floral decoration, it is also a perfect choice for summer weddings. The soft gel padding and leather insole provide a truly comfortable fit. You will also receive an extra pair of shoe lace as our gift. So you can either choose the organza or the satin shoe lace depending on your style.
Material: ivory satin
Sizes: 36-42 (UK 3-9)
Lining and comfort: cushion comfort padded lining and supersoft underfoot comfort
Packing: G.Westerleigh shoe box
Sizing: if you are in between two sizes, we recommend ordering the bigger size.