Bridal Wonderland new collection of 2023
The G.Westerleigh brand has been present in the wedding industry for more than 25 years, during this time it has grown into one of the most popular wedding accessories brands. 
At G.Westerleigh, every bride can find their perfect wedding accessories, but grooms can also choose from a wide palette of our men's accessories such as cufflinks and leather belts.
Our Bridal Wonderland collection is inspired by the amazing process that brides experience while preparing  for the Big Day. In the collection we mixed the current bridal trends with classical elements, like lace, satin and floral motifs. This year, pearls and sparkling crystals are in the main focus.
New in this year's jewellery collection is the addition of three-piece necklace, earring and bracelet sets, as well as matching earring and bracelet sets. In addition, we also offer small earrings in three-piece sets, which can be easily varied and then treasured after the wedding.

When designing our bridal shoes, we combined current bridal trends and classic/romantic styles, but the maximum comfort and high quality were the most important guidelines for us this year as well. Shoes decorated with freshwater pearls, as well as pretty sandals, were also included in the new collection. All of our bridal shoes are produced with  soft gel padding and sponge lining, and we also pack a pair of heel grips and gel pads in each shoe box as a gift, and an extra pair of shoe laces for our sneakers.. Our shoes are handmade with the utmost care, which is reflected  in the details of our models. Comfort, elegance and quality are combined in our collection, making G.Westerleigh one of the most popular accessory brands in Europe!
We would like to provide inspiration to brides preparing for the Big Day with a couple of outfit ideas:)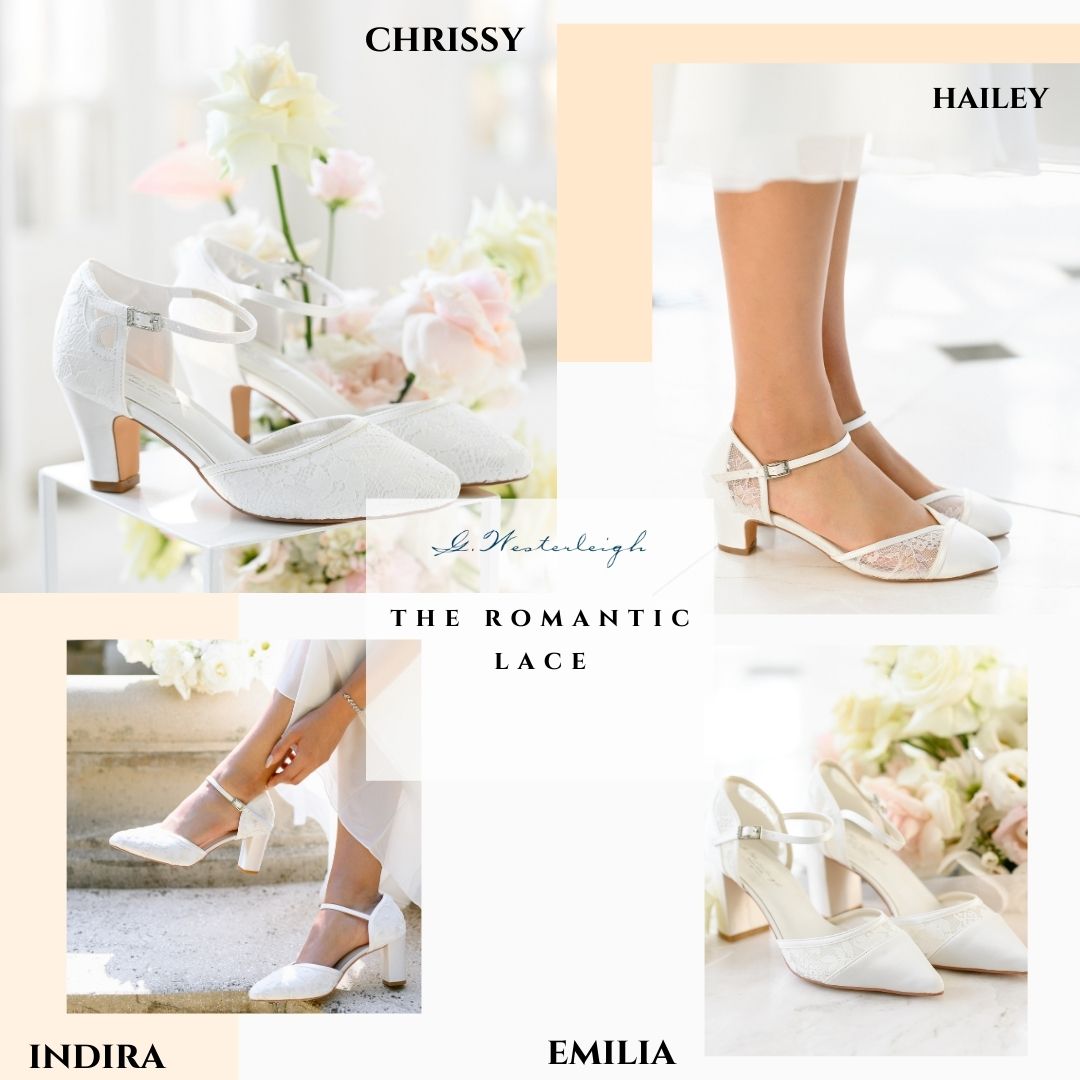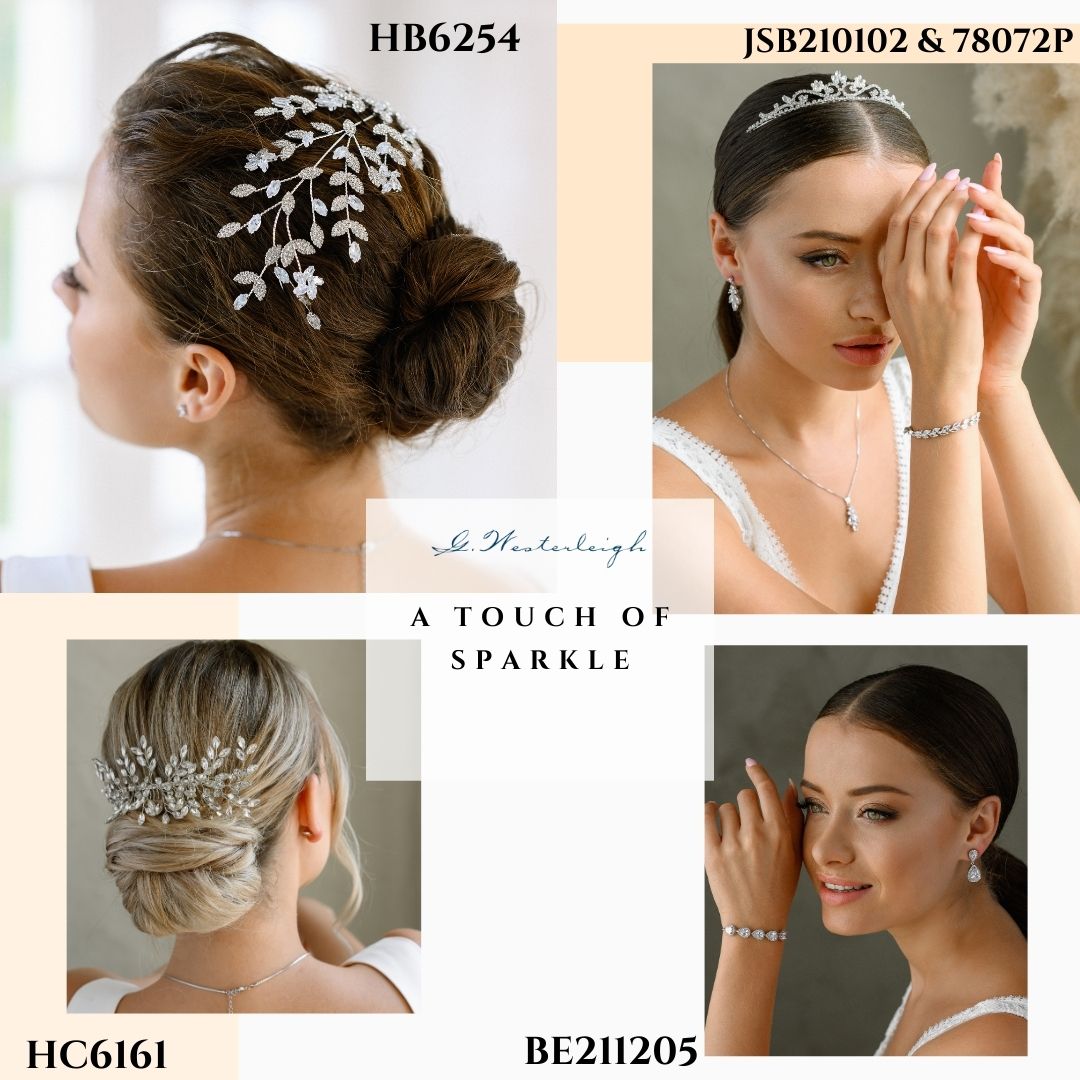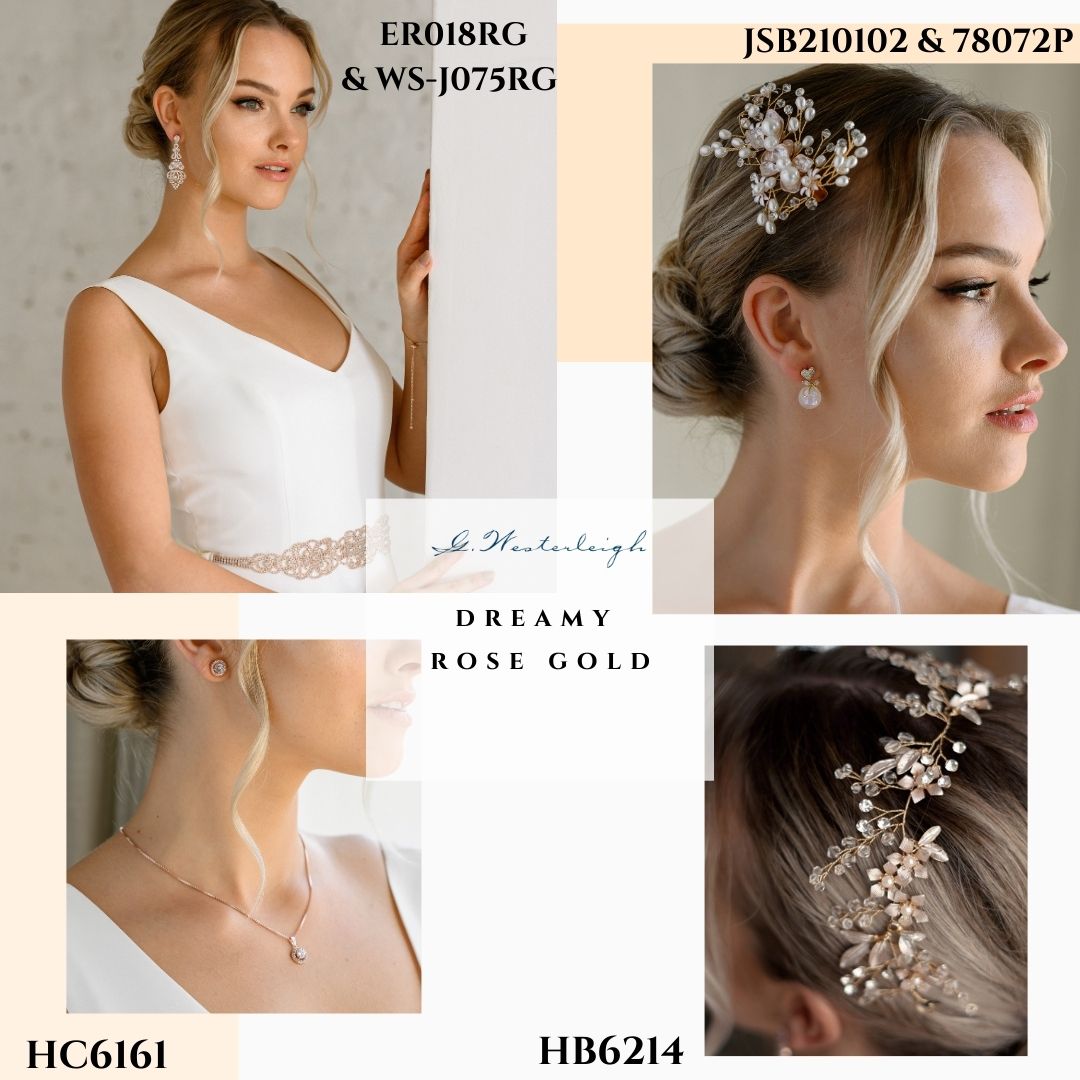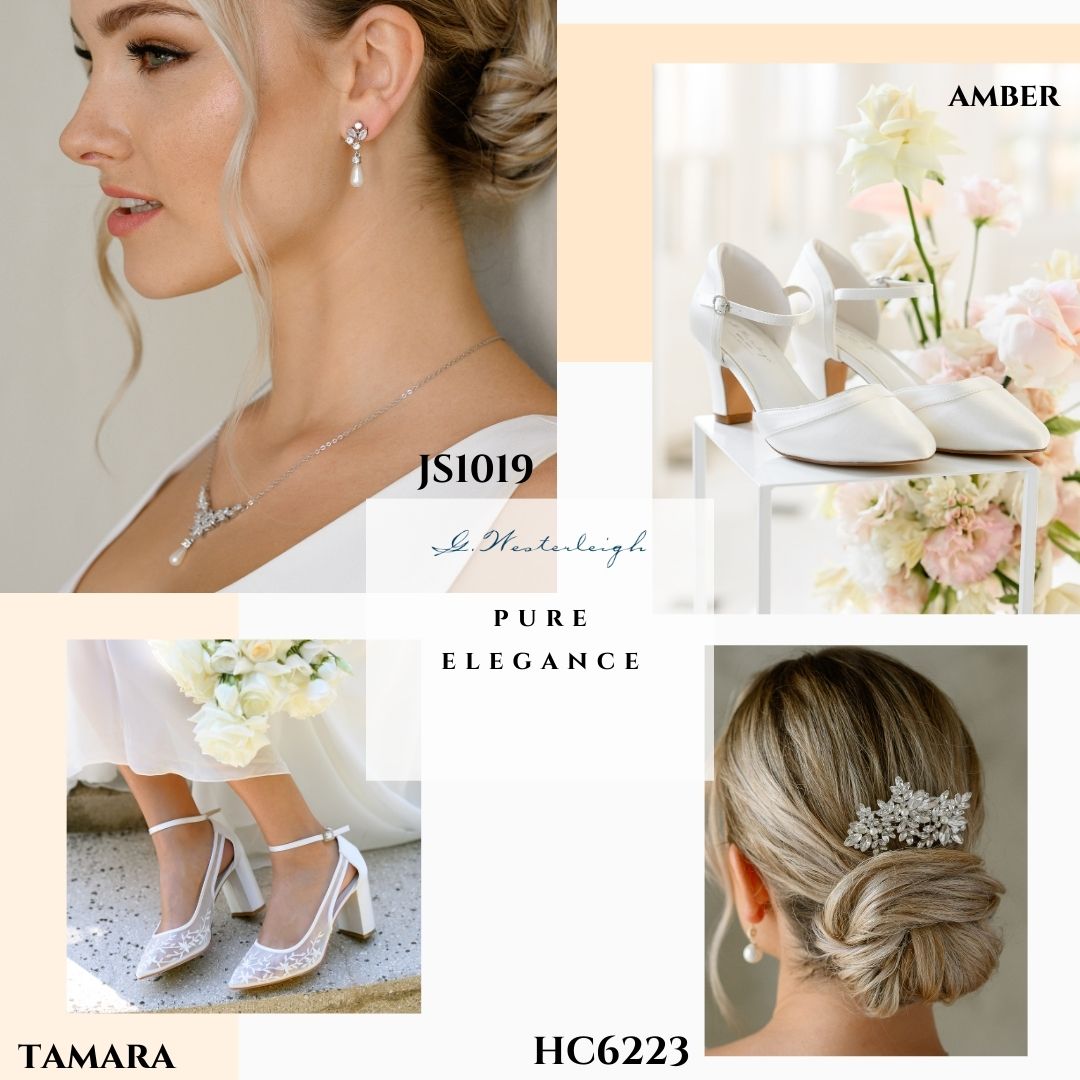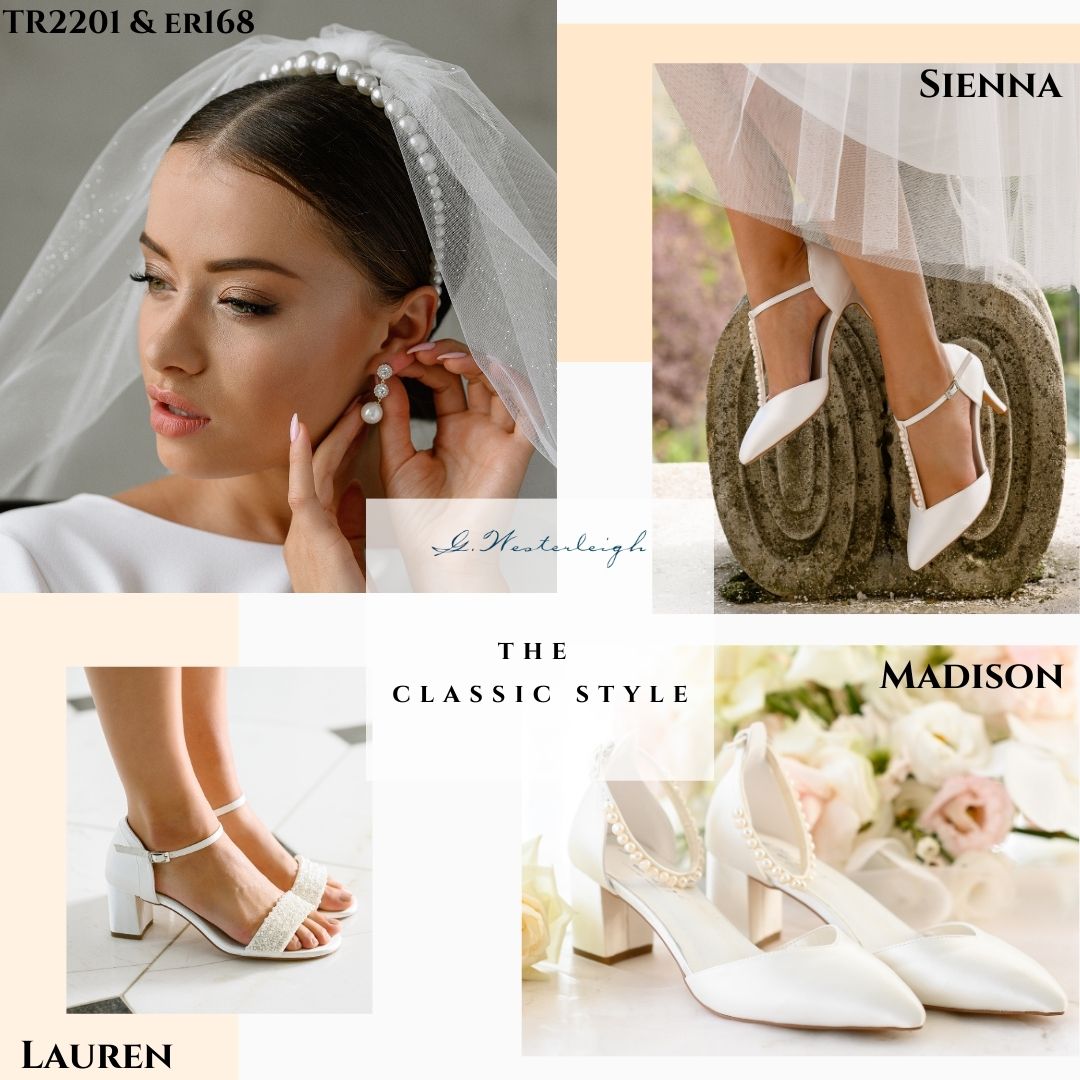 2023-01-13 10:54:47