G.Westerleigh 2021 Bridal Shoes
We would like to introduce our latest and at the same time the most innovative collection of bridal shoes. During the creation of this new collection we have taken into account the most current wedding trends. Our collection was inspired by "Modern Fairy Tales" as our shoes are just as elegant, trendy and brilliant as they are in fairy tales.


When designing the shoes, we have taken into account the qualities and characteristics that are most important for a bride when choosing the perfect pair of wedding shoes:


• Maximum comfort - The cornerstone of the G.Westerleigh brand. As mentioned in our latest article, our newest innovation is the extra padding at the back of the shoe at your heel, which provides extra comfort on the big day.


• High quality and durability - Luxury quality is reflected in the smallest details. Our shoes can be worn for many years and are made in the highest quality, each pair is handmade and produced with great care.


• Even after the wedding, our shoes can be worn at any elegant occasion or event.


• We design our models with a variety of heel heights and embellishments so that every bride can find her own style.


• Our latest collection has been expanded with genuine leather wedding shoes that are exclusive and extremely elegant.


• Our practical innovation is the new type of fast release buckle that we use for our leather shoes.


• G.Westerleigh also thinks about the mothers' of the bride and the bridesmaids. Our nude colour Marisol shoes were created also for them. Our collection includes our unique and very popular bridal sneakers, which also prove to be a perfect choice for bridal gowns.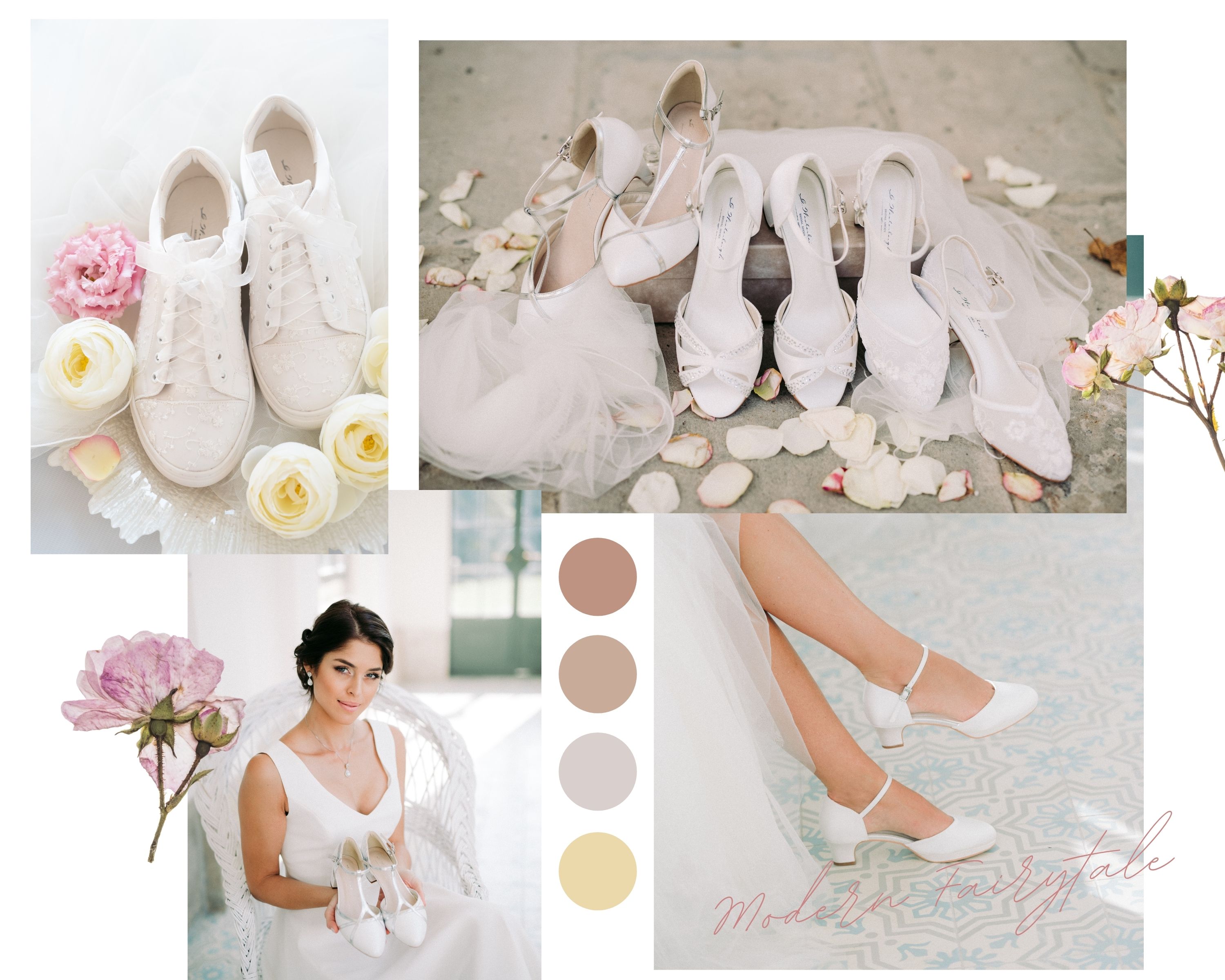 The goal of G.Westerleigh is for every bride to find the perfect shoe for the big day!
In parallel with designing the 2021 bridal shoes, we have also created a new look for the packaging of our shoes. The soft beige colours radiate elegance that we have seasoned with the gold highlight of our logo.
The new look of our shoe box reflects the exclusivity that a pair of G.Westerleigh shoes offers to the bride.
We provide an elegant storage bag with our logo and wrap our shoes in tissue paper.

The new box also features a couple of surprises as a gift: a pair of gel pads and heel grips that give the brides extra comfort in addition to the padded interior of the shoes. The box also includes an extra pair of heel replacement tips for the styles with thinner heel. We add two types of shoelaces to the sneakers: an organza and a satin shoelace to ensure that the shoes and the dress are in perfect harmony even in the smallest detail.


Join us in the world of modern fairy tales.


2020-12-04 12:12:50