Our latest innovations in G.Westerleigh's 2021 collection!
Modern fairy tales served as the inspiration for our campaign this year. The products of the 2021 collection are characterised by the elegant and delicate feminine silhouettes. In addition to premium quality, G.Westerleigh shoes are defined by comfort.

One of our latest innovation is that in addition to the gel insole and sponge lining of the shoes, we have added extra pillows in the heel section of the wedding shoes. For us, the most important goal is to make our brides feel perfect on the big day in our G.Westerleigh shoes, so we can share the joy of our beautiful brides.

Our G.Westerleigh team is constantly monitoring wedding trends and forecasts, so we created our first leather bridal shoes collection. The styles in our exclusive leather bridal collection like Kiara, Janine, Cristina and Doris are elegant and all of their features are in line with the latest wedding trends. With different heel heights and shapes, each bride can find her own style with us. Delicate straps in silver and gold make these amazing wedding shoes very fashionable.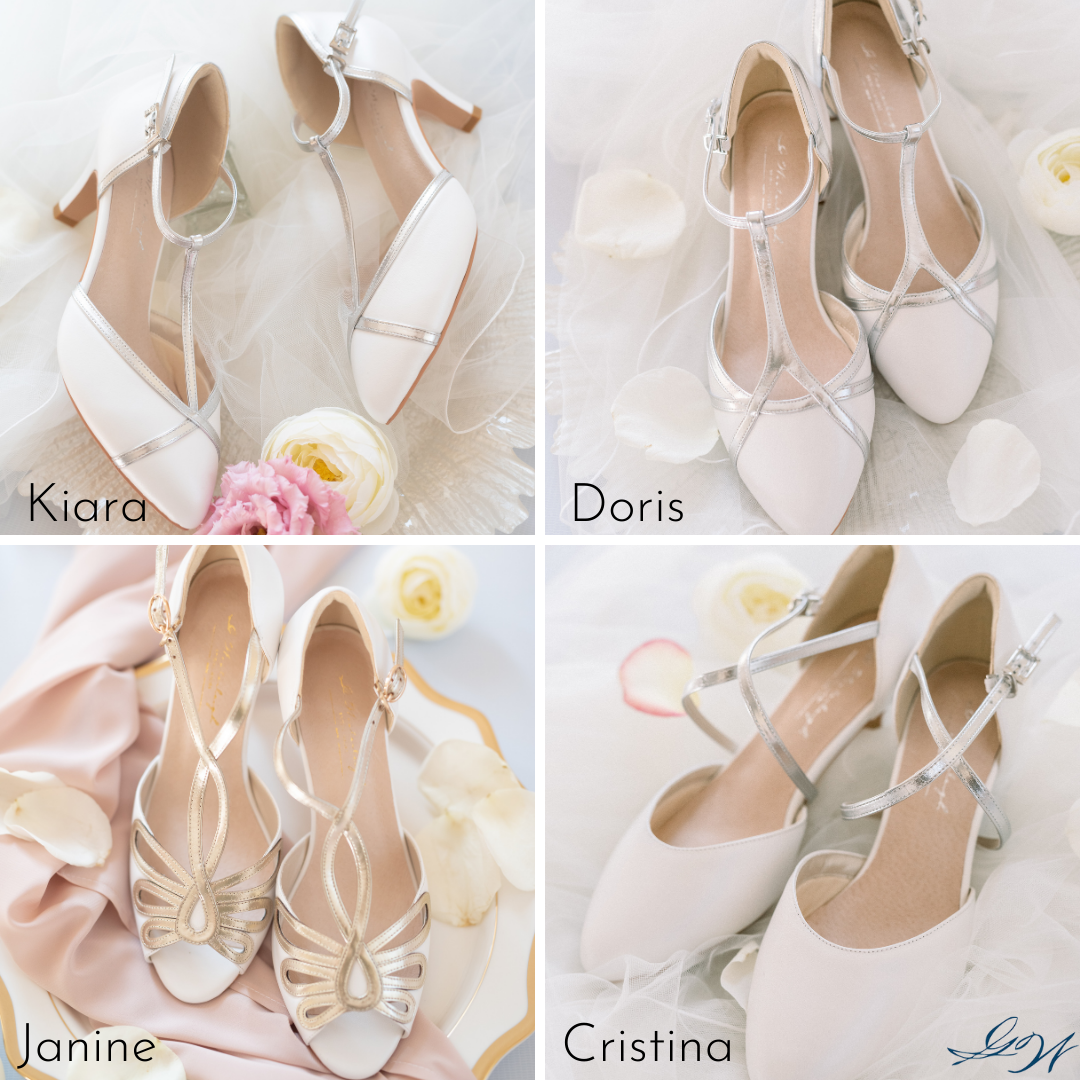 Comfort, of course, has played a huge role again - the fine leather materials provide comfort, and the padded insole and lining provide a heavenly feel to the wearer. Leather wedding shoes match perfectly to any dress and add extra elegance to your big day.

One of our most practical innovations is the quick release buckle of our leather wedding shoes. Many brides experience that they have to take off and put on their wedding shoes several times on their wedding day. That's why we created our quick release buckle. The shoes of our latest 2021 leather bridal shoes collection have already been made with this practical innovation. The 2021 bridal shoes collection will be available from January 2021.

G.Westerleigh accessories are all meticulously designed and handmade, this is part of our brand identity.

In our next blog post, we'll introduce our 2021 bridal collection in more detail.
In the meantime, check out our latest campaign video.
2020-11-25 14:11:09