Our 2021 bridal jewellery collection has arrived!
We have mixed classic elements and modern features in our new collection, which results in an extremely exciting combination. Our 2021 G.Westerleigh collection was inspired by "Modern Fairytales"  and this is also reflected in our delicately elegant and radiant bridal jewellery.  
Our bridal jewellery are mostly produced using hand-polished and freshwater pearls and Cubic Zirconia crystals. It is important to note that all our jewellery are made from non-allergic materials.
After finding the perfect dress, the next step is to find the perfect accessories. We have prepared a short guide to help you with your decision: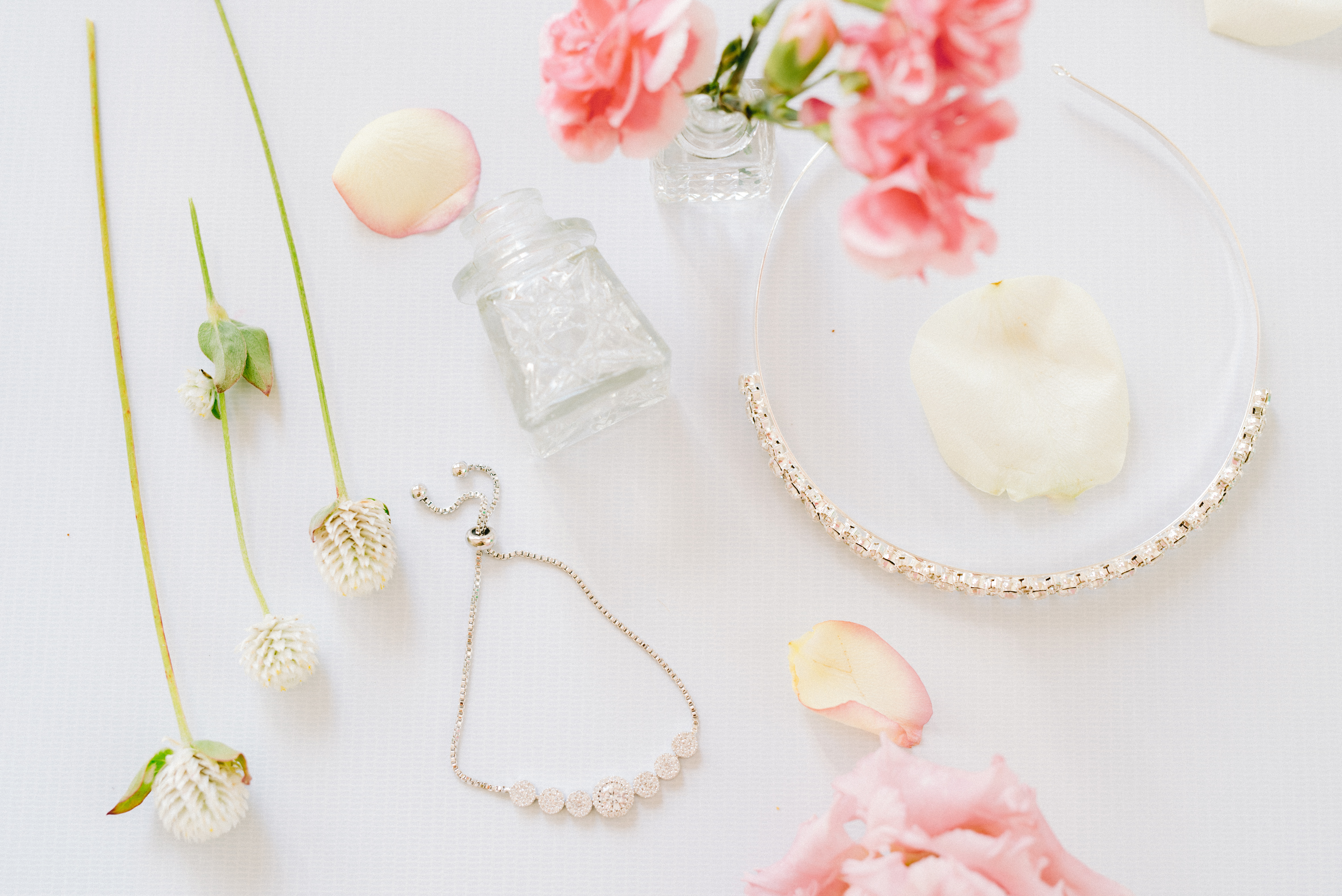 Sometimes less is more
Accessories can provide a unique look, but wearing a tiara, veil, a pair of earrings and a necklace together can be sometimes too much. Before making your decision, prepare a list of the characteristics of your wedding dress so that you can find the jewellery that best suits your style.
For example if the dress has a deeper cut, a delicate necklace or pair of earrings could be the perfect choice. When choosing your earrings, you should also consider your bridal hairstyle. If you will wear your hair in a bun, then choosing a pearl or crystal earring will give a really elegant effect. The shape of the jewellery should preferably be different from the shape of the hairstyle, because otherwise the look may be too monotonous.
Hair ornaments
The G.Westerleigh collection offers a big variety of elegant and classic hair ornaments. You should consider your bridal hairstyle when choosing the right hair ornament, as it is important that the hair ornament remains safely in the hair. Tip: in case of a wavy hair, we recommend choosing a more spectacular piece.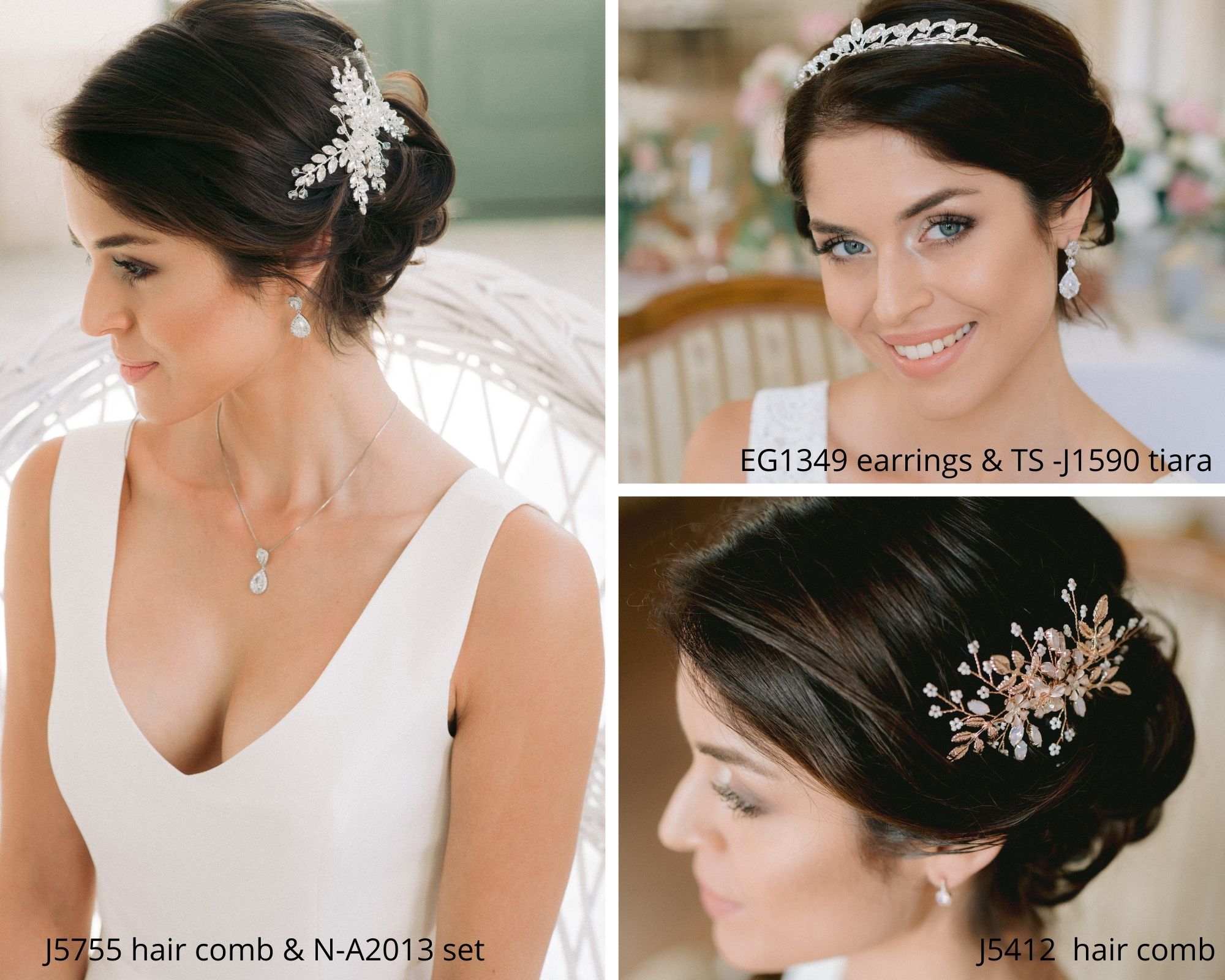 Bridal belts
Bridal belts can create a more elegant, shining and striking look, and help to achieve an optically slimmer effect. If the dress is not equipped with its own belt, you can find the right piece to your dress in G.Westerleigh's collection. With the belt, it is easier to customize or make the dress more unique without any modifications. The key to choosing the right bridal belt is to choose the right one matching to your figure. Thin belts are more ideal for shorter upper bodies, while wider belts are a better choice for taller ladies. If you have an apple shape, we recommend belts decorated with pearls or beads.
The necklace
Finding the right necklace to the bridal dress can add character to your dress or even highlight its unique style.If your dress is strapless, skip the necklace or choose a delicate necklace that you can pair with an elegant earring. Our Cubic Zirconia jewellery sets sparkle beautifully and you can find the perfect jewellery no matter what style of dress you've chosen.
It is recommended to wear a necklace for the dresses with a V-shaped neckline. Have a look at our freshwater and hand polished pearl jewellery sets that provide an elegant and classic look.
If the dress has a higher neckline, drop-shaped earrings or a crystal-embellished hairband are a great way to enhance your look.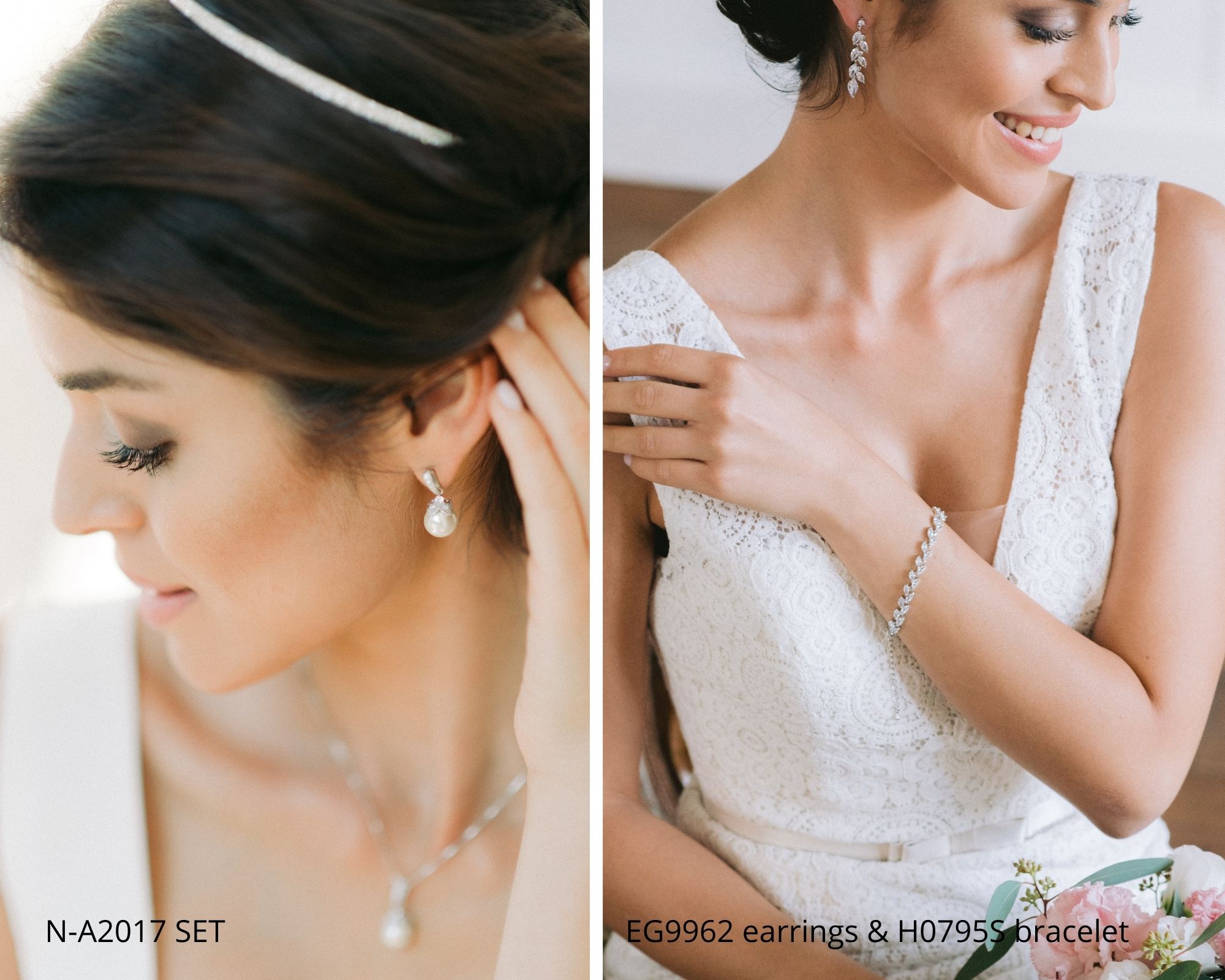 Your wedding day will be one of the most special days of your life – so remember to choose accessories that reflect your own style. If you don't usually wear jewellery in your everyday life, then even an earring can be very elegant for your wedding day.
The main goal is to be yourself and have a great time on your big day!
Our 2021 jewellery collection is available on our site:
https://gwesterleigh.com/de/webshop/products/category/eskuvoi-ekszerek
2020-12-11 09:12:01